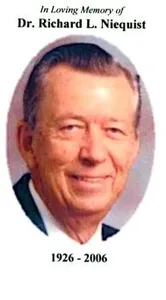 Dr. Niequist is the developer and founder of Niequist Chiropractic Clinic. He is a graduate of the Palmer School of Chiropractic, class of 1948. Dr. Niequist did post-graduate studies at the Gonstead Clinic, Parker Research Foundation. He is a member of the Christian Chiropractors Association, the International Chiropractors Association, the World Chiropractic Alliance, a founding member of the Prairie State Chiropractors Association and the Palmer Alumni Association. Dr. Niequist was selected as the "Chiropractor of the Year" in 2001 by the CCA.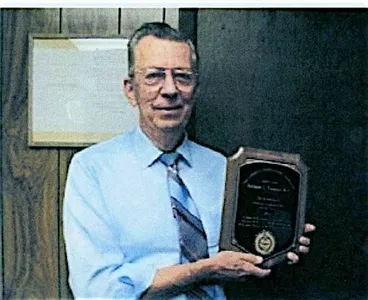 Dr. Niequist is a chiropractic pioneer. He worked with state legislators in the early years to develop fair and sound license guidelines for chiropractors to practice in the State of Illinois. Dr. Niequist has dedicated his life to serving the sick and suffering, and to helping people understand the benefits of chiropractic care. He loved his work and found great joy in serving his patients.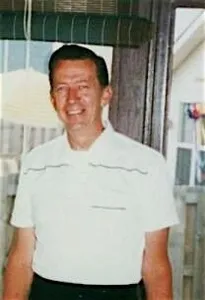 Dr. Niequist retired from private practice in the fall 2004. He had a love for the great outdoors and enjoyed his retirement years at his winter home in Long Key Florida. His life had an impact on many people.